Welcome to

Sundance of Florida C.F., Inc.
When you purchased your home in Florida, surely you spent a considerable amount of time selecting the floor plan and home design that was right for you. You should be equally as serious about the selection of the management team you choose to assist you in attaining your investment goals. Has the management team you have chosen lived up to your expectations?
At Sundance of Florida C.F., Inc., our focus is on exceptional management of homes, condos, and townhomes in the area. You can count on our professional property management services to get the job done for you! Whatever your investment, from just one unit up to a hundred units, we will provide you with the best possible services. We go beyond ordinary standards to make the vital difference in Property Management Services. Avoid the hassles inherent in Property Management... Contact us today!
Sundance of Florida C.F., Inc. is owned and managed by a professional staff that has been serving investors like your self since 1990. We have a broad spectrum of experience in Property Management and we stand ready to make available to you our time and advice so you may benefit from this expertise.
If you are looking to rent a home, you can be assured Sundance of Florida C.F., Inc. will provide you with professional service and prompt response to any inquiry you may have.
Property Management
If you own a residential investment home and are looking for professional management, look no further! We provide full management services, including marketing, tenant screening, leasing, maintenance, and accounting.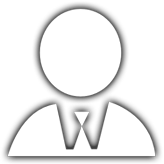 Rentals
If you are looking to rent a home, we have a top-notch inventory of houses, condos, and townhomes for lease. You can view our ability in real-time, find the perfect next home for you, and apply to rent with us.
*Please review the Residential Criteria & Application
.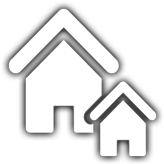 Residents
When you rent from us, you can be assured of a high-level of professionalism and quick maintenance response. Our tenants experience the peace-of-mind that comes from a professionally managed rental home.
*
See our Residents' FAQ.
Contact
Please use the links along the top of the page to learn more about us and our services, view available homes, and apply to rent. If you have any questions, please do not hesitate to contact us.